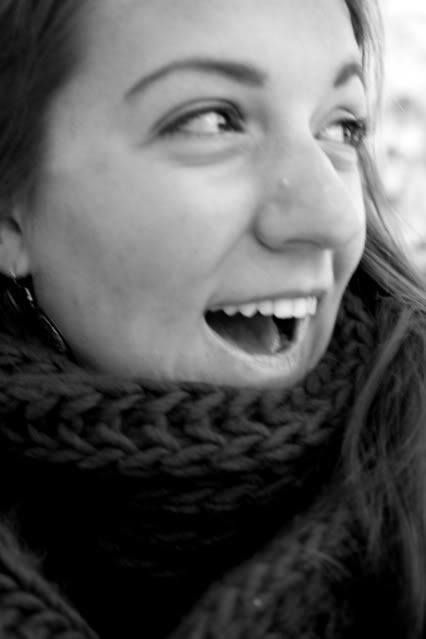 It's true. Today I had a relapse- I took self portraits.
I used to do this when I was first learning to use my SLR and I didn't have a willing model, but my 
brother's girlfriend has the most incredible lens I've ever seen.
(Investing in one, by the way) 
She let me use it for the day. So I played. For hours.
Oh, and driving to school this morning my car told me it was -15 degrees out.
So, as a result, no outfit posts. 
I've been living in the default black pants, boots, and coats.
ick.