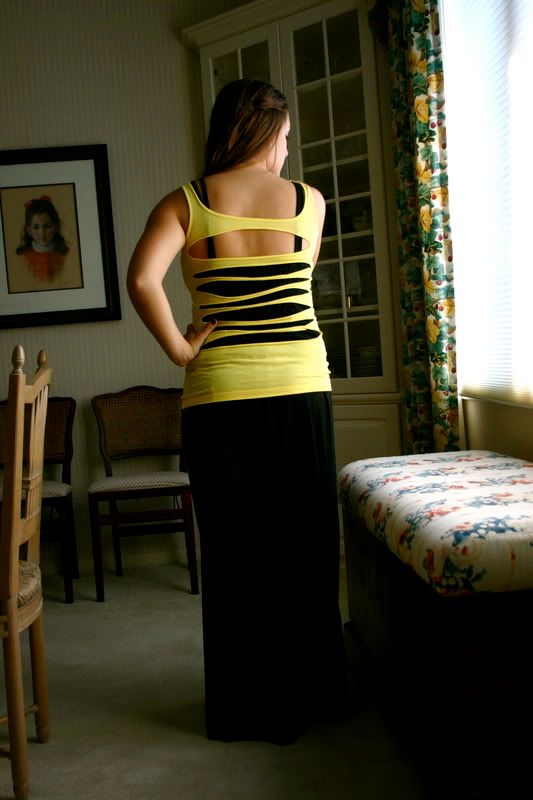 my title is meant to be said in a "mad scientist" voice....uh. 
Quick post! I'm late for work, but thought I'd show my latest creation.
step 1: buy shirt
step 2: cut shirt.
I learned that next time, I'm going to do vertical cuts. It will make me look a bit longer up top, which I desperatly need. If you're super tall and skinny, feel free to cut yours like this.
ps- slight panic. Haven't packed/looked at my closet for NYFW yet. I don't even know what I'll wear to the shows. But then again....sometimes it's best not to plan.