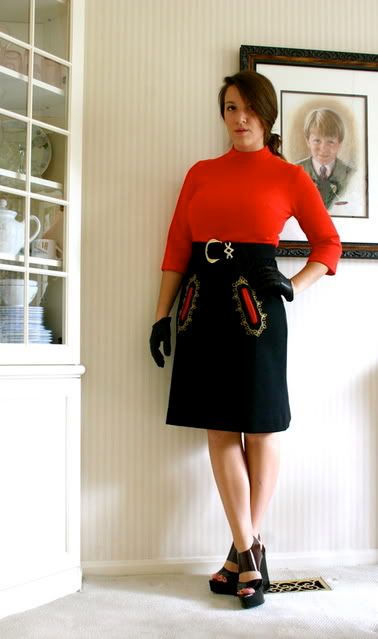 Cleveland has quite possibly  the greatest vintage stores ever.
Luckily for me, they are all within the block of my new fashion school,
so I will get to stock up on inexpensive vintage during lunch hour.
I went over to my favorite place, Chelsea's, after work one day with a friend.
I ended up with this incredible red & black number. It was hanging up real high, but I saw the
pocket detailing and fished it down.
My friend found a great patchwork skirt that is so gypsy like, it is actually appealing. 
Snapped this really fast before work. 
Everyone has been staring/commenting on my shoes.
ah!
xx