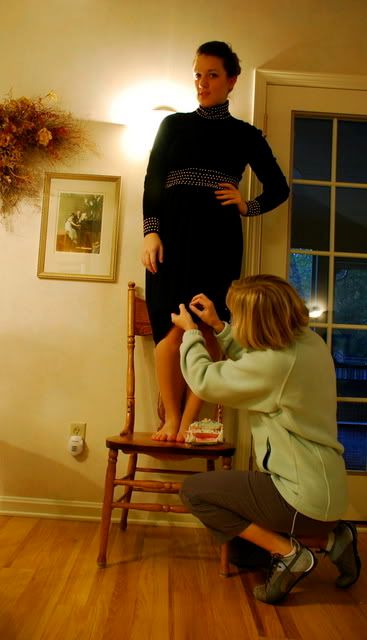 After class on Friday, I headed over to my favorite vintage store, Chelsea's for a pick me up.
After 5 minutes of browsing around, I came across this little gem!
Gold studs line the neck, cuffs and middle section, making this the most incredible dress EVER.
The draping is another amazing factor, but you can't see it much in the photo.
My mom is shown here pinning it so I can hem it because it is a little long on my short self.
I'm going to go ahead and link everyone who asked! 
Thanks for all the sweet comments everyone. You all are SO amazing, and I just wanted to tell everyone how much I appriciate you :)