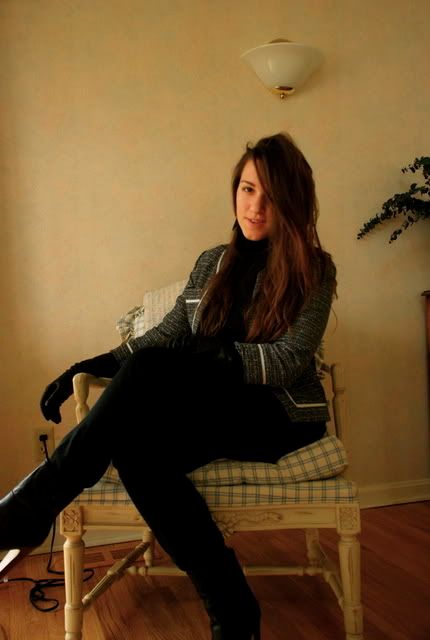 Today I wore a vintage jacket, H&M pants (looking to replace because they're fading), jcrew knit shirt, moms leather gloves, and (NEW!!) boots from Ninewest bought at ShoeMega Shop.
I promised new shoes, and here they are! I bought them from Marshall's ShoeMega Shop, which is quite honestly the best place for quality shoes on a budget. The buyers make sure to buy quality shoes for the ultimate shoe lover and offer them for the best price. 
 I even went the night before I left for New York Fashion Week for last minute shoes and found mulitple that I ended up wearing. hah! 
Well today I went to class in the afternoon, and ate dinner with my friend (and up and coming designer) Michael. We did a little shopping then I came home 
and cuddled up on the couch and indulged in my guilty pleasure. 
Anyone what to guess what it is? ;)
Cheers!
ps- feel free to play this fun little game! you can win shoes- can't go wrong!