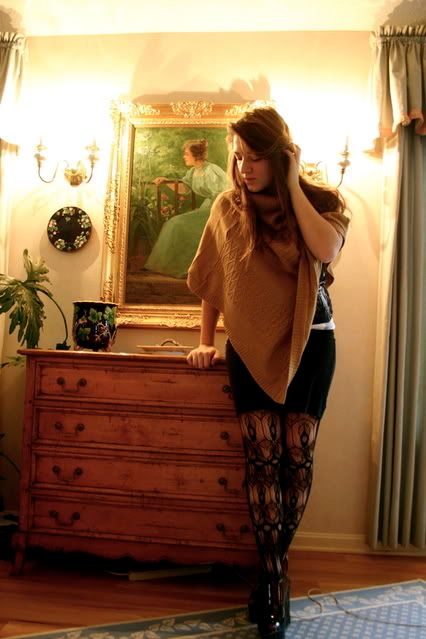 It was the last gorgeous day here in Cleveland for a very, very long time.
I will mourn it's loss.
Besides the original Mary Cassatt sketch, this painting behind me is my favorite piece of art in the house.
I remember the day it hit me that we actually had gorgeous art hanging around my home. 
Growing up ,it is always there. It becomes like apart of the wall that you just look past.
I finally did a tour of all the gorgeous things hanging on our walls 
and can't wait to decorate my own place with things similar.
Speaking of my own place-I'm looking for summer internships. If anyone knows of anything that might be interesting and you are willing to share, please shoot me an email! Fashion related, of course.
Also, thank you to the people over at beautifulstranger.tv for a quick feature!