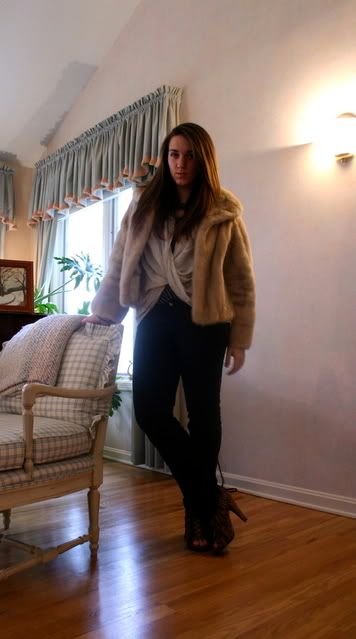 Today I wore Zara shoes (
little monsters!
), cardigan/wrap from Italy, vintage fur jacket (my Aunts from the 70's) and a new necklace from...World Market?
I spent the whole afternoon at World Market a few days ago. 
My iPhone is filled with photos of future items that will fill my apartment. 
I also make frequent trips to fill up on my European goodies that aren't so generic.
As seen below, the ground is quite covered with snow now. 
That didn't stop me from wearing my infamous monters with open toes and laces!