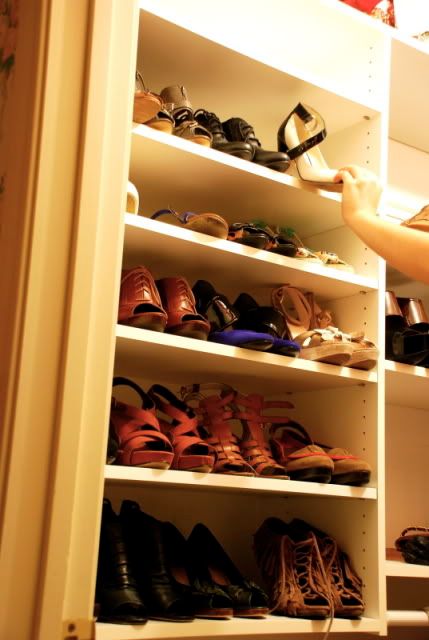 I've recieved a few emails asking how I organize my shoes,
so I've decided to show you a small section.
I have the shelves next to this for my taller shoes (Marni's, crazy platforms I've never worn...)
and boots that are standing up straight.
I also have smaller sheleves under for flats/sandals/shoes I never wear.
Hope that is a good visual for those of you who where interested!
ps-I wish I could capture the gorgeous view outside my window to show you all.
I just snowed 4 inches in the last few hours-beautiful!