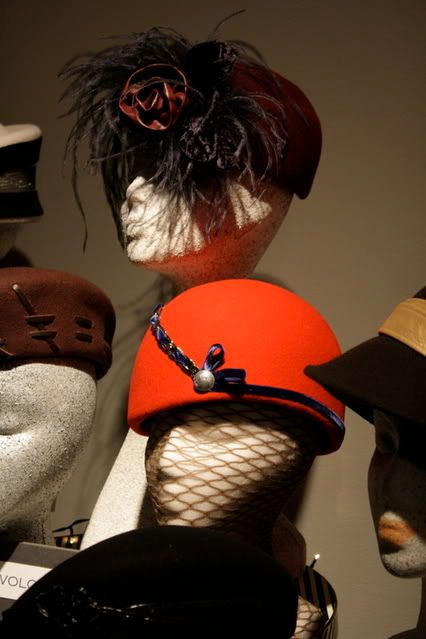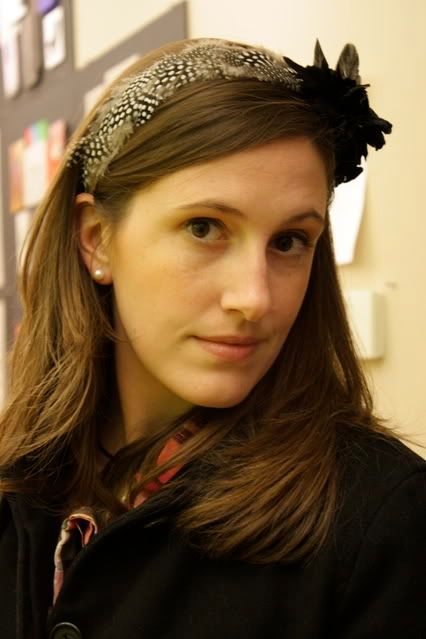 I attended my first FGI event this evening and it was a blast!
It was a great chance to meet some amazing milinary designers from Cleveland.
The first photo is of two of my favorite hats of the evening
and the second is my beautiful sister Anna showing off her purchase.
My mom and I plan on visiting the designers showrooms/studios to get some custom hats made!
I'll keep everyone updated on that.