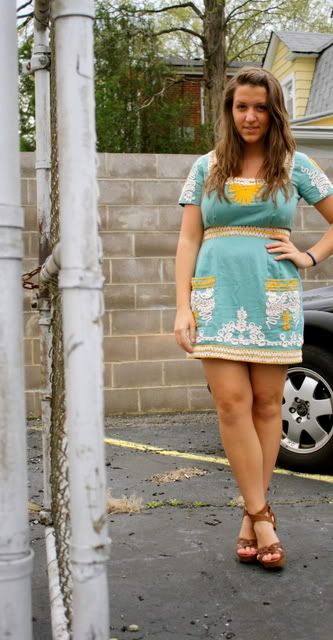 One of the best things about going to an art school and studying fashion
is not feeling "over dressed" every day like I did in high school.
The dress and heels are new purchases from this past weekend.
These shoes are so comfortable! The perfect 4" sandal for summer.
It's all warm and rainy today. I think I'm going to take a nap.
Cheers!