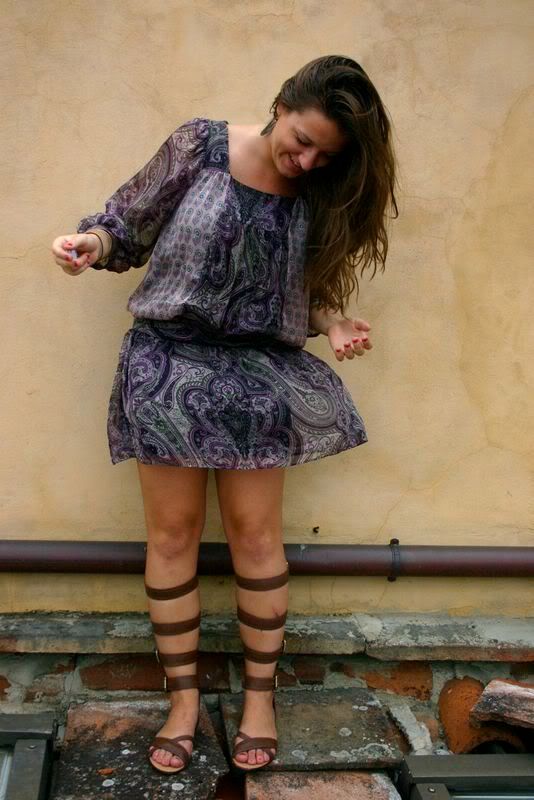 ehm, keep in mind that I walked the streets of Italy for 4 hours before these photos were taken, so don't mind my gross self. hah!
I spent the day downtown trying on 100 coats in
 Zara and  searching for a place for my friends to get their noses pierced.
Finally came back to the Villa and decided to climb 
out a window with my friends and take photos. 
Thought I'd post some photos of me actually giggling and smiling, which is much 
more realistic than my usual photos. We were having so much fun!
Oh, and this new dress of mine. I have so many ideas for it, it almost makes my head hurt.
I'll have to wait until I'm back home with my full wardrobe!