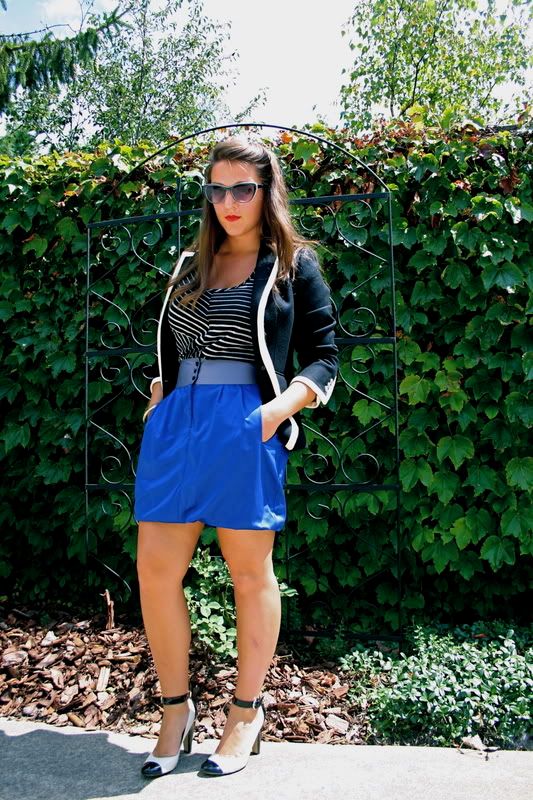 So, it is safe to say things have been nuts since I've gotten back.
There is so much to do to get settled back in my house.
Top on my list was getting a job, though.
and guess what? done and done.
I got the call a few days ago saying I got the job working at 
the small chain called Francesca's. It is a gorgeous little store
filled with incredible jewelry and fun prints on dresses and shirts. I couldn't be more thrilled.
oh, and did anyone notice my blazer and shoes matching combo? 
the black and white details make them identical.
my first reaction was "SICK! I love it!"