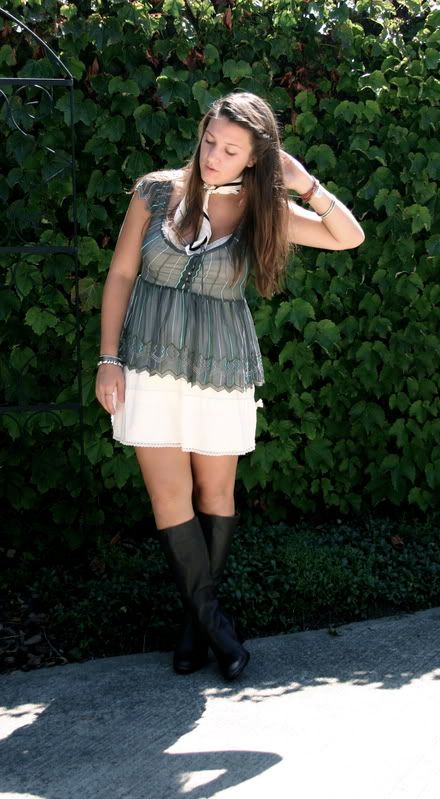 new boots! oh, and they are wonderful.
they are quite possibly the most comfortable thing in my entire closet.
I can't get enough of them.
but big news!
Turns out I'll be in New York City for Fashion Week!!
What happened was my mom surpised me last night with tickets for an early 18th birthday present.
I literally started crying. It was so werid because I was looking up tickets to go the exact days she has planned!
They are smaller shows, all couture. I still can't believe I'm typing this...
anyways, if you all want to share the love and tell me where to be to shop, it's always appriciated!
I'M GOING TO NEW YORK.
I can't stop saying it...