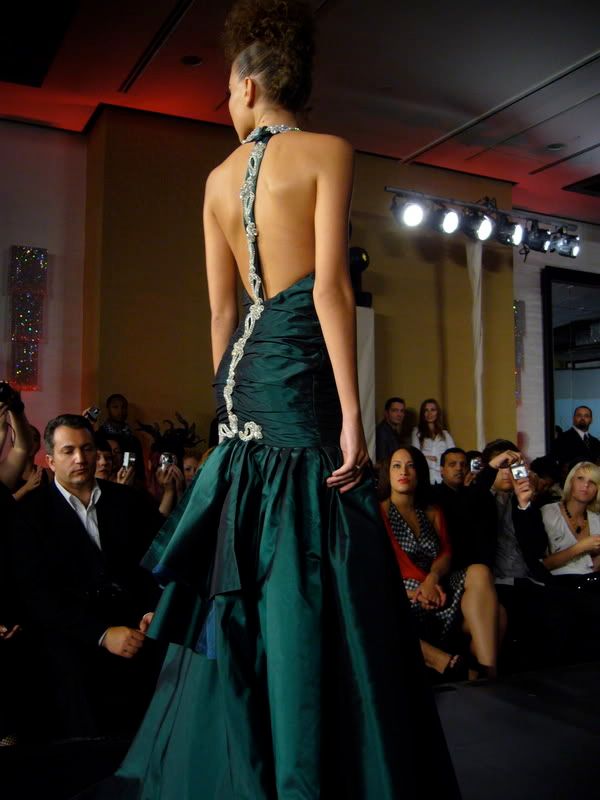 Mom and I made our way over to Couture Fashion week while all the crazy things were happening over at Bryant Park on Saturday night.

We skipped our after party to be under the white tents later on that evening.

Katerina Bocci's dresses were beautiful. She used a lot of jewel tones and chiffon (not really shown. bad photos!), which I always love. Some of the things were not me at all, and the casting was a bit off, but hey, shes up and coming, right?

Thanks again for everyone being supportive. Things are going to be slow for awhile while I get myself together. If you have anything you need answered, try emailing me. That seems to be a lot easier these days.  Maybe even some surprises up my sleeve....