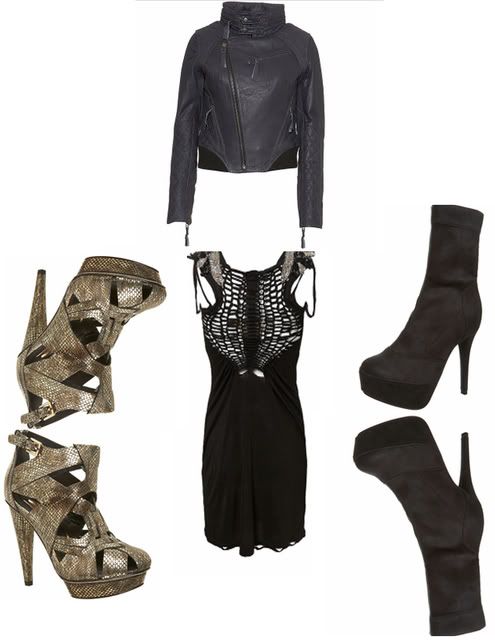 Aren't those boots the most insane combination of clown shoes/stripper boots? They're
perfect.
Also, I've recently noticed the lack of snake skin "cage" like heels on my shoe wall. 
That must be fixed as soon as possible.
Oh, and that dress would probably look terrible on me, but that doesn't keep me from appriciating/coveting it.
**Just to let everyone know, my tights from the last post are from Urban Outfitters and the boots are from Nordstrom.