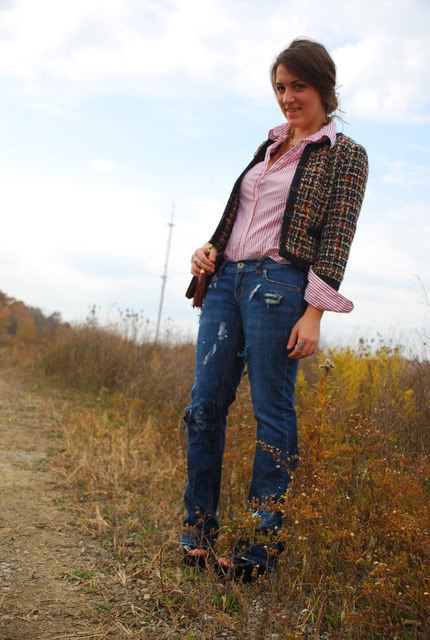 Who knew I'd ever wear jeans again.
Luckily, my friend is a denim genius and made these for me.
Everything from paint, shoe polish, razor blades and anything else you can think of happened to these jeans, and I can't get enough of them.
I am apart of launching a denim line, which will be available online soon!
They're like art, seriously.
Oh, and my photographer today....
She's 4 years old and can work a Nikon D80.