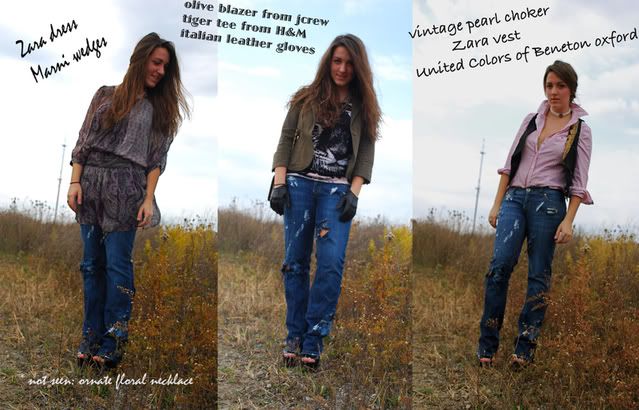 What do I do since I can't vote?
Play around with my new denim, of course.
I can't wait to buy some killer wedged boots.
ohhh the possibilities.
If anyone wants to suggest any, that would be amazing!
I have my eye on some, and I'm currently searching for the Balenciaga's harness boots from Fall '06.
ankle boot or knee high, I don't discriminate.