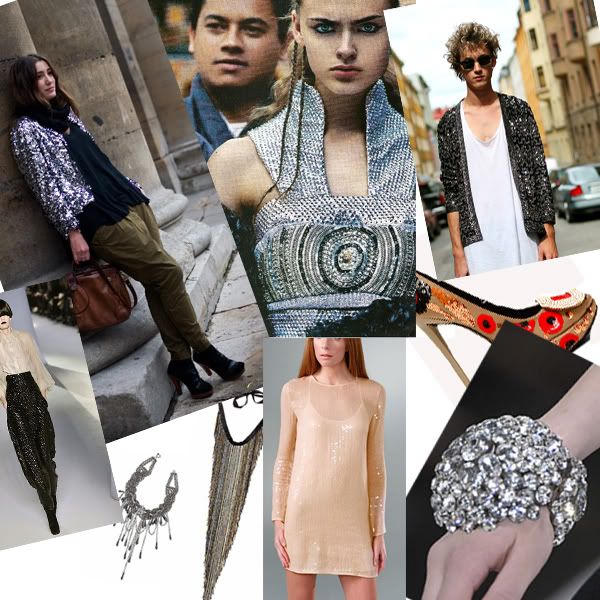 anything that sparkles, especially gaudy jewelry and sequins jackets.
On anther note, my family has run off to Palm Springs for some vacation time, while I'm stuck at home going to class and working during the "black out" months. 
So I'll be sitting around watching Saved By The Bell re-runs, searching style.com and eating food my mom pre-made for me.