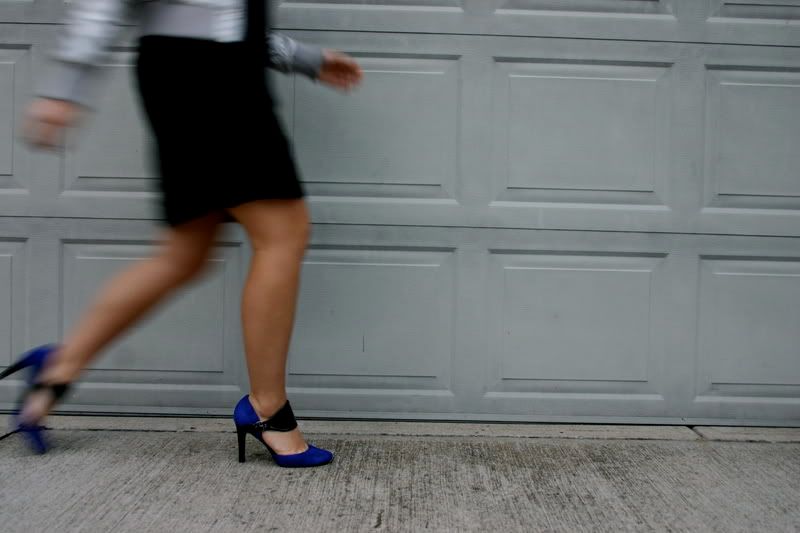 Today is one of those days that just doesn't end, you know?

Luckily for me, these Nine West robotic like heels are super comfy. 
They look much more space-like/futureistic when looked at head on, promise.
Also, who knew I'd ever buy closed toed heels? 
Strange, but the color and patent detail made them irresistible.
Off to the gym!
Cheers.
ps-yes that is a metalic leather bomber you see. More details on that later...