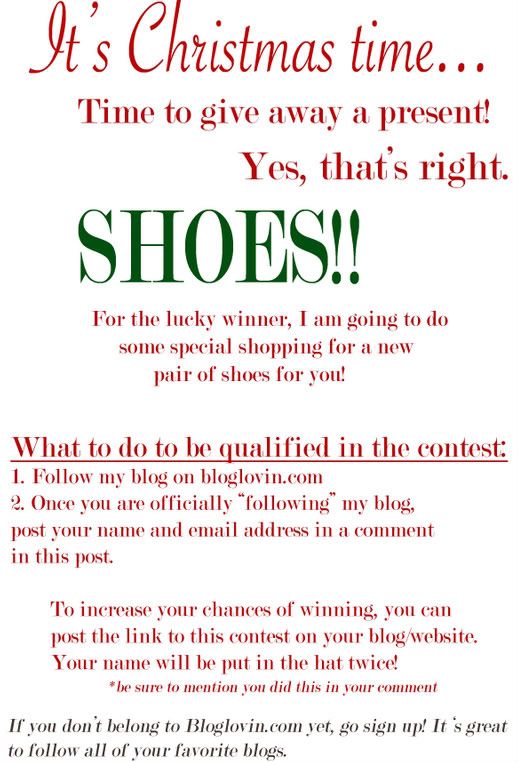 *contest will close December 9 at midnight.
**I WILL SHIP INTERNATIONALLY!
If you have questions, email me!
If you are already following my blog, just leave your name and email below.
If you don't want to leave your email, you don't have to! It is just an easy way for me to contact you if you miss the drawing post.
ALSO. 
This isn't some scam, hah! I seriously just want to give away shoes...
I'm not going to sell your email or any stupid thing like that.
There is no catch, promise!