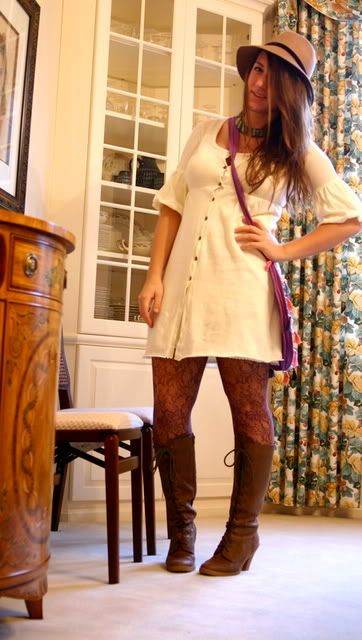 Today I am wearing a hat by Raffaello Bettini, an ethnic necklace from World Market, dress from Marshalls "The Cube", tights from UO, a bag bought in a random shop in Assisi, Italy, and boots from...well I don't know.
What is it about Monday that is so terrible? I dread them, honestly.
I went back to Marshalls "The Cube" with some gift cards in hand, and bought this simple dress
that is super comfortable. I loved the sleeves, so it was a simple choice. I also bought a jacket with zippers and such, but that is for another post.
I'm off to class-last week before finals!
Cheers.