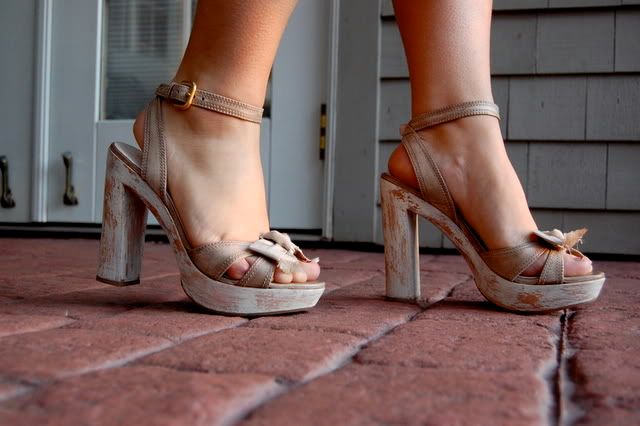 These gorgeous little things came in the mail right before I left for Thanksgiving.
Big shout out to the ebay store,
Lucy-and-Ethel
(what an amazing name) for the amazing find.
They have a great online selection with tons of goodies-my eye is on a Proenza dress they have up right now.
Be sure to check them out!
I was really interested to see what the quality of these shoes were.
I've always heard people rave about the quality of Prada, but never really had a 
chance to wear them and really get a good look at them. 
Everything from the stitching to the gold buckle is beautiful.
The distressed white-washed wooden heel and cloth bow is such an incredible contrast.
Today I wore them with a red/orange anthropologie button down dress.
Cheers!x