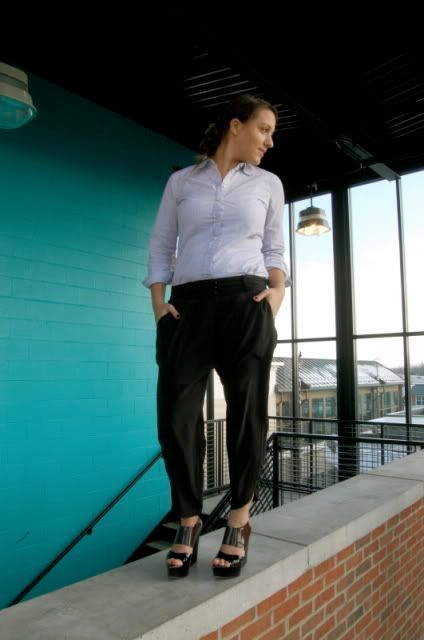 Not exactly a "fashion forward" outfit, but I got these new pants in Chicago!
They are the most comfortable things in the world.
I actually wore a really cool black beaded choker eariler on, but for some reason took it off.
Now I'm going to curl up on the couch and watch A Christmas Story!
Oh, and thanks for some suggestions for Sephora products. I ended up getting funky eyeliners
in a glittery navy and purple. I had to do something out of my comfort zone...