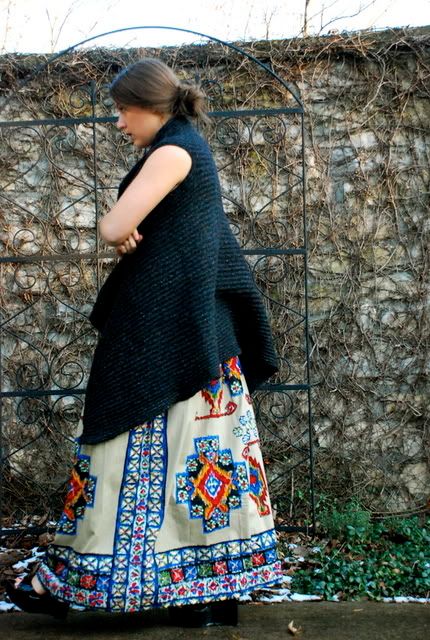 I think I'm the only blogger that hasn't wished everyone a Happy New Year yet. 
So on that note, Happy New Year! I hope everyone stayed safe and had fun.
I decided to do a little shopping yesterday and I came up with these two items. 
I was so excited to find this skirt, even though it is about 4 sizes to big for my waist.
Oh well! Easily fixable. 
I am also really happy about my woven shrug thing. I honestly don't even know what to call it.
So perfect for Ohio's 6 month long winters.
I'm also wearing the most incredible oversized black beaded choker here. I didn't get a good shot of it, though.
Cheers!
EDIT:
I need new music! I'm searching for really chill music to listen to on the beach.
Any ideas?