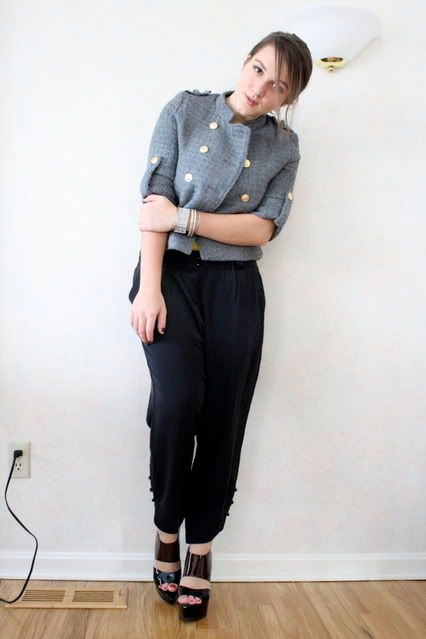 I bought this amazing jacket this weekend.
I automatically pictured it with these silky American Rag pants.
The texture of the wooly jacket and silky pleats are meant to be together.
I have a big list of things this jacket is going to make even better!
I also learned in Color Theory class that yellow & black is the strongest contrast possible.
That pretty much makes me only want to wear black and yellow for the rest of my life.
I'm also going to get around to visiting all of my favorite blogs and commenting back everyone.
I've been so busy! urgh. Sorry about that.
Now I'm off for the day.
Cheers everyone!