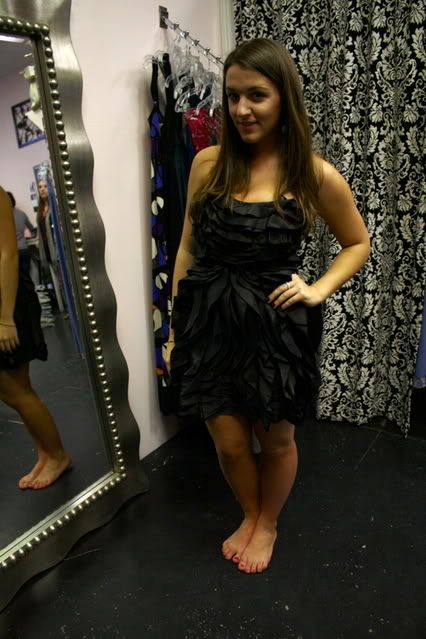 I had a little mini road trip to Tennessee this weekend to visit all of my friends.
While I'm disappointed I missed out on fun fashion parties in NYC,
I had so much fun catching up with everyone.
I fell in love with this dress in a little boutique called Backstreet Betty's in Chattanooga.
This is what I would wear if I was going to fabulous parties this week like every other fashion blogger. hah!
I don't sound bitter at all, right?
Hope everyone had an equally amazing weekend!