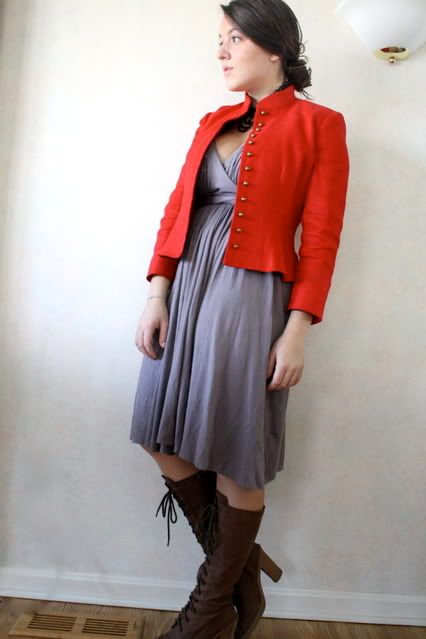 Thank you for all of the sweet emails recently, everyone!
I am sorry for neglecting the blog, once again.
But all is well!
I've been traveling so much lately, and it shows no sign of stopping.
I leave for Utah (Salt Lake, Deer Valley, Park City) on Saturday
so if you are in the area, say hi! & tell me all of your secret spots.
I will be updated while I am there, though.
Today I am wearing an Anthropologie dress (loving all shades of mauve right now)
moms Ralph Lauren jacket (BEAUTIFUL!!) and an amazing beaded black choker, but it isn't too visible in this shot, sorry! It is really cool though.
I will be checking all of my favorite blogs tonight and getting back to comments!
Cheers!