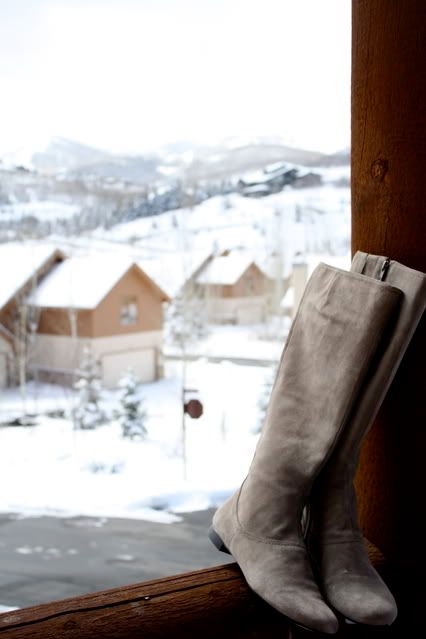 I am currently laying on the couch with a HORRIBLE cold.
I forgot my camera, so I didn't get to snap any photos,
but the interior was so perfect. I tried on a few things, but nothing was
exactly what I was looking for.
Anyways, snapped this shot a minute ago of my new boots and the part of the view from the house.
I shocked everyone when they saw there was no heel!
I needed some great gray boots, though.
Oh,
I am currently to be hunting down the Catherine Malandrino ruffle sleeve dress in smoke.
Apparently it is pretty rare, but it is seriously BEAUTIFUL.
If anyone knows where I can find it online, let me know!