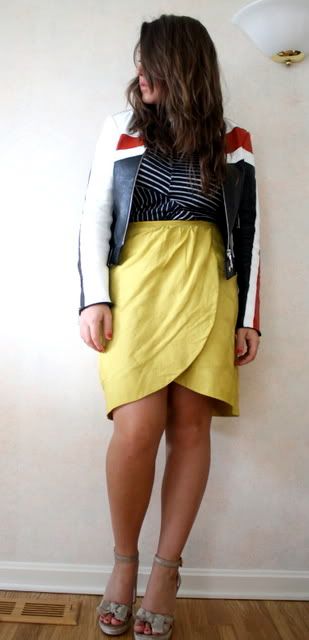 I was SO excited to receive this moto jacket in the mail this past week via ebay.
It is a great fit and is perfectly distressed.
I can't get enough of it.
I actually have pictures of my boyfriend trying it on, but they are pretty embarrassing so I'm not going to get into that....
I also get to break out my Prada peep toes for spring!
I got them last fall, and they weren't very weather appropriate,
so now is the perfect time for them!
Chicago this weekend! I'll update before I leave,
but incredible pictures are about to take over this blog after I return.