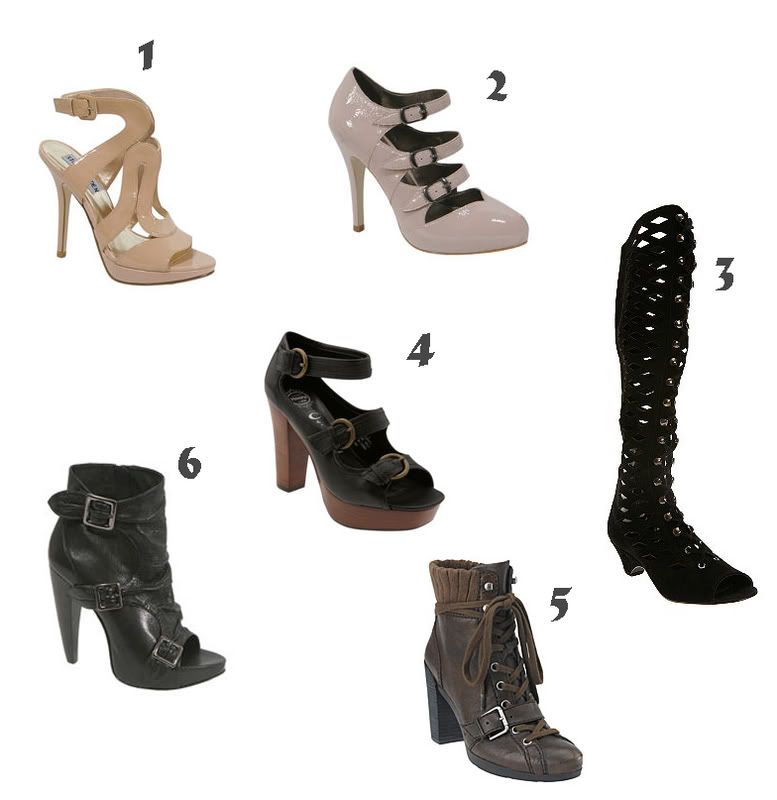 I just can't help myself. 
These are only a few of the shoes out of about 20 that I've decided I absoutely need. 
These 6 in particular I am using self control (not to mention a few need to be pre-ordred).
It would honestly make my day to have these arrive on my door step one morning.
1.Steve Madden "Lollaa" $99.95
2.Steve "Madden Vhalen" $149.95
3. Urban Outfitters "Lattice Suede Boot" $125
4. Jeffrey Campbell "Bella 2" $99.95
5.Nine West "Cuzza" $149
6.Steve Madden "Slasshh" $189.95
Now I will get back to watching Pocahontas with my 4 year old cousin. 
mmm.